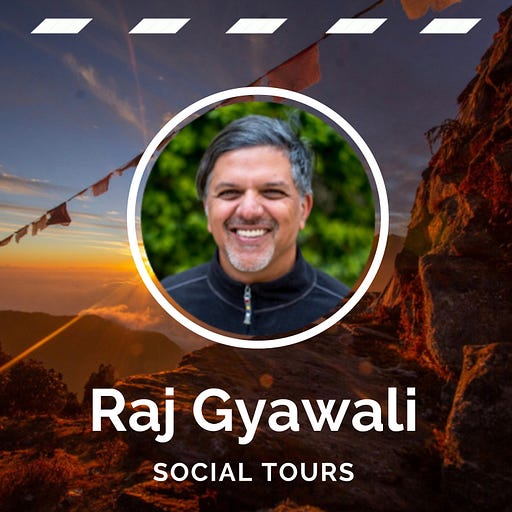 May 18 • 34M
Raj Gyawali: Social Tours
A new dawn of travel is among us.! Put down the selfie stick and get ready to experience travel in a more meaningful and impactful way. The Postcard Travel show invites you inside the world of mindful travel. In this podcast, award-winning producer and host Elizabeth Drolet, speaks to some of the most extraordinary mindful travel designers and industry professionals from around the globe; from the wilderness of Botswana to the beyuls of Nepal, listen to stories from the men and women who facilitate experiences of powerful self growth and sustainable tourism.    Adventure is calling with the Postcard Travel Show! New episodes out every other thursday. Follow the podcast to stay updated! This podcast is brought to you by The Postcard Travel Club in association with Rhea Bhambhani and Bingepods. Head to the postcard.travel website for more!
For Raj Gyawali, the founder of Social Tours, the beyuls of Nepal, or "hidden valleys" offer up a metaphor for the hidden valleys within us we're yet to explore. 
Raj passionately designs tailor-made itineraries, inviting explorers to embark on transformative journeys through the breathtaking landscapes of Nepal. What sets his endeavor apart is that the proceeds from these tours directly contribute to social development initiatives for the local communities. He embraces responsible tourism in its truest form and in this episode, he speaks to host Elizabeth Drolet to take you through the hidden valleys and hidden adventures in Nepal. This episode is packed with rich stories and discoveries from Raj's experience. We hope you enjoy this episode of the Postcard Travel Show. 
For more captivating stories and insights from the trailblazers of responsible tourism, visit https://postcard.travel/